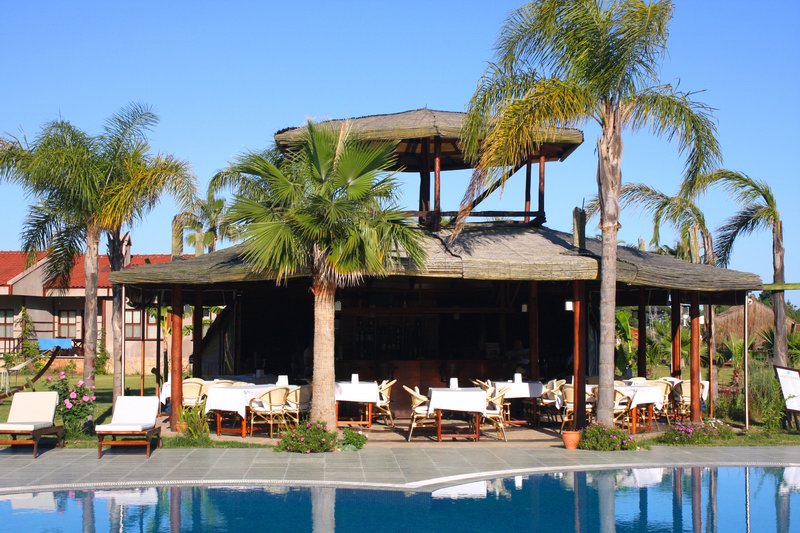 Venue: Nerissa Hotel, Olympos, Antalia, Turkey
Dates: 28th June – 5th July  and  5th July – 12th July 2013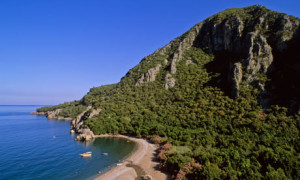 Location: Olympos, Antalya's west side, between Kemer and Adrasan, hosts a 3.5 Km long beach with its calm and transparent sea, is a safe and quiet environment for swimming and sun-bathing.
Nerissa Hotel is surrounded by palm and citrus trees and in the middle of a 14,000 sq. m. green garden. You can spend the best time of the year in harmony with nature. In the garden you can use the hammocks to read a good book or simply to relax and perhaps dream a little. Bicycles are available free of charge. It is only 200 meters to the beach.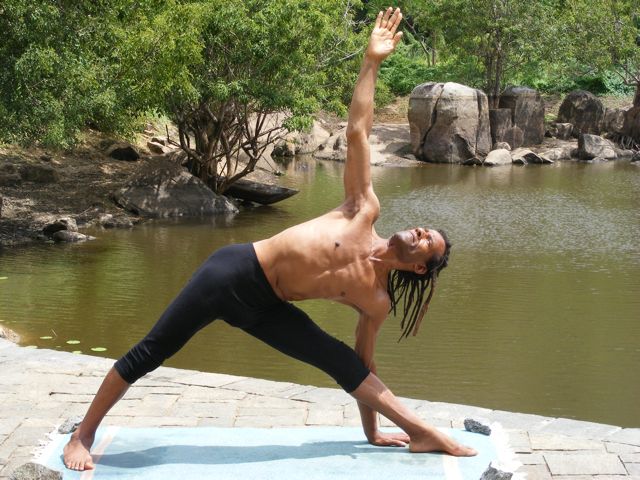 DAILY SCHEDULE FOR YOGA AND MEDITATION:
07:30 – 08:30 Guided Meditation
08:45 – 10:15 yogAsana Flow
10:30 – 11:30 Brunch
11:30 – 18:00 Free Time
18:00 – 20:00 yogAsana Quiet Practice and Meditation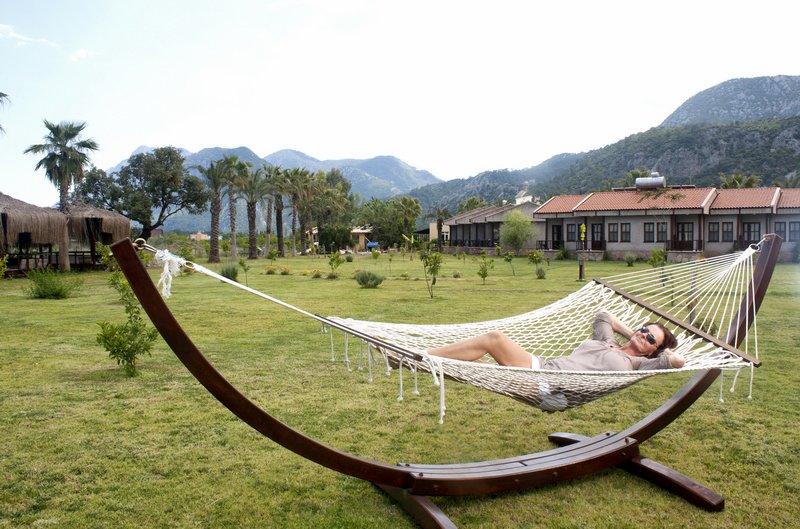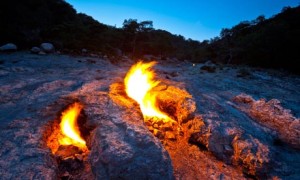 Volcanic gases rise from bellow the rocks and are ignited
Afternoons can be spent either relaxing or on outings. We can visit the beach and generally decide amongst ourselves how we would like to spend the time.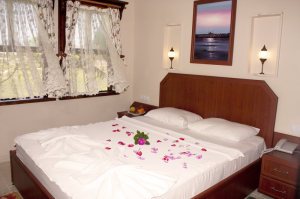 ACCOMMODATION: BOTH SINGLE AND SHARED ROOMS AVAILABLE
FLIGHTS: NEAREST AIRPORT IS ANTALYA 80 KM TO CIRALI. MONARCH AND EASY JET FLY FROM LONDON AND MANCHESTER

Holiday is inclusive of:
Twice daily yogAsana practice with Granville
Guided meditation with Granville
7 x nights in comfortable ensuite rooms, air conditioning, mini bar and TV
7 x breakfast from the  large buffet with local freshly squeezed juices
5 x Evening dinner of vegatarian meals
1 x Complimentary ticket to antique city in Olympos
Free usage of swimming pool and Wi-Fi
Free use of bicycles
Free use of sunbeds on Olympos beach
Download our brochure here 2013 Yoga Retreat with Granville Nerissa Hotel, Turkey
Check out their Website: Nerissa Hotel
For more information contact Gul on email: guldeniz0@gmail.com
Tel. 00353 (87) 637 7072(M)  or  00353 (64) 662 4607(H) after 19:00